Margarita Machine Rentals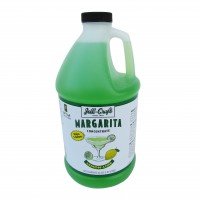 Get ready for the ultimate party with our Margarita Machine Rentals! Here at Cowboy Party Rentals located in Midlothian, Texas we will help make your party or your event the absolute best!

Not only will a margarita machine have everyone sipping away on a tiny bit of paradise, but it sets the scene for a good time! We have flavor selections like the classic margarita, pina colada, and strawberry daiquiri. If you are planning to entertain adults 21 years of age or older just add alcohol and your frozen drink is ready to go! Simply use the spout to fill up your cup!

Is your party for kids or young adults that are not 21 years old? These awesome Margarita Machine Rentals will ensure that they can enjoy an ice cold beverage at the party too! Just take out the alcohol and run the flavor of your choice in the machine. Kids will love our large selection of sno cone flavors. We have tiger's blood, wedding cake, and blue coconut just to name a few!

This machine has a dual bowl that will allow you to have a variety of flavors to satisfy the crowd! You can have 2 flavors running at the same time! Visit our Concessions to see all the flavor choices! Your guests will love having options and watching the swirling colors as you get their beverage ready.

Don't worry about having table top space. This machine comes with a stand to ensure that you can utilize your space wisely. Cowboy Party Rentals will set this machine up anywhere you like. Contact us today to set schedule your rental! We are happy to assist you.