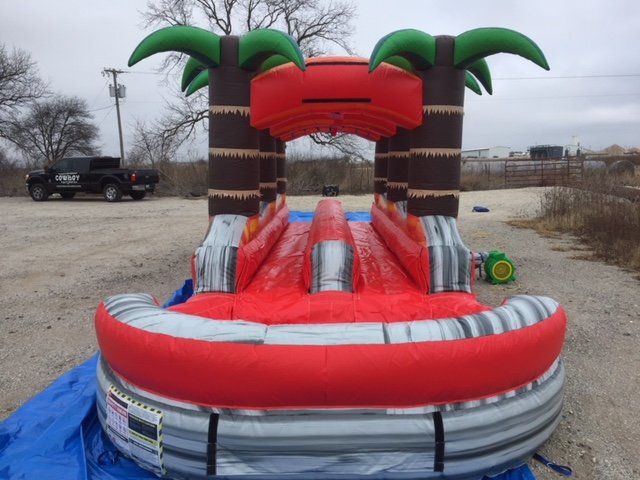 Dual Laned Lava Rush Slip n Slide with Pool
This awesome 37' long Slip N Slide is dual laned for twice as much fun! The unit features decorative palm trees and a large pool at the end for splashing! Fun for kids to even adults!
Ask about our overnight rentals to keep the party going late!